Welcome to our 'Nightingale Year 5 / 6' Class Webpage!
Our class is named after the historical figure, Florence Nightingale. She's considered the founder of modern nursing and came to prominence while training other nurses and caring for the wounded British soldiers during the Crimean War. She's the one you might have heard as 'Lady of the Lamp'.
Things To Remember
Class Teacher:   Mr Mason
Teaching Assistant:   Mrs Salmon
Link to RM Unify (English Homework):    https://stmarksdudley.rmunify.com/
Please note, the school's subscription to RM Unify has expired. Until this matter is resolved, homework will not be involving RM Unify.
Maths and English Homework Given Out On:   Usually Fridays
Maths and English Homework Due In On:   Usually the following Thursday
Reading Records:   Pupils each have a specific day they have their reading record checked
PE Days:   Just Wednesday (for now)
Class Texts
Varjak Paw
For the first summer term, we have began to look at our final class text of the year - Varjak Paw.
As this is such a short half-term (four weeks) and having a week dedicated to SAT tests, two voting days, one bank holiday and one teacher training day, Mr Mason has decided that we will read this book during both the first and second summer half-terms!
Which is fantastic because so far we have really been enjoying the story of Varjak!
We've also been learning about Macbeth and doing plenty of writing around Shakespeare's classic play. The Year 5 children have been with Miss Price a lot (as us Year 6's have been doing SATs) and they've done some great work in there around 'The Blood Bath Hotel' or something... sounds spooky!
Holes
For the second half of the Spring term, we have been studying the work of Louis Sachar, in his fantastic novel: 'Holes'.
This book has an accompanying movie also, which goes by the same name. We've been watching the film adaptation as we've been reading through the book in school. It's brilliant to see the characters and story from the book come to life!
We've looked at many different genres of writing also this half-term. We learnt about Shakespeare (writing a biography about him) and one of his most famous plays- the ever-captivating: Romeo and Juliet. We've been studying interview transcripts and we will be writing a newspaper report later in the half-term!
Mr Mason found a link to an online PDF version of the book too!
One Dog and His Boy
Our class text for the first half of the Spring term was, 'One Dog and His Boy' by Eva Ibbotson.
 
This story is about the bond between man and man's best friend. It's quite amusing in places, especially how Hal's mother is far too over-dramatic about the dog in the house!

We were also focusing on reading and writing poetry, looking at the works of different authors. We've produced some excellent poems and Mr Mason set us the challenge to write a similar poem to 'The Highwayman' by Alfred Noyes.
(Here's a link to his fabulous poem...)
https://www.poetryfoundation.org/poems/43187/the-highwayman
The Boy In The Striped Pyjamas
Our class text in the Autumn two half-term is 'The Boy In The Striped Pyjamas' by Irish author, John Boyne.
Most of our literacy work is all tied around the class text for the half-term. We read the book throughout the half-term while also dipping out into non-fiction material.
We've been learning a lot about the time period of WWII, from 1939 to 1944, through the eyes of a young Berlin boy named Bruno.
Percy Jackson and the Lightning Thief
Our class text in the Autumn One term was 'Percy Jackson and The Lightning Thief' by American author Rick Riordan.
This book was a fantastic read, and the entire class thoroughly enjoyed it. We still read this book in the afternoons sometimes, as it's a thick book and we want to finish it before Christmas so we can watch the film!
Our topic for the Autumn One half-term was Ancient Greece, and this fit nicely with Percy Jackson as Percy Jackson himself is a demi-god, like a modern day Hercules. Mr Riordan cleverly brings Ancient Greek mythology to the 21st century in these series of thrilling adventures!
Class Topics
Leisure and Entertainment in the 20th Century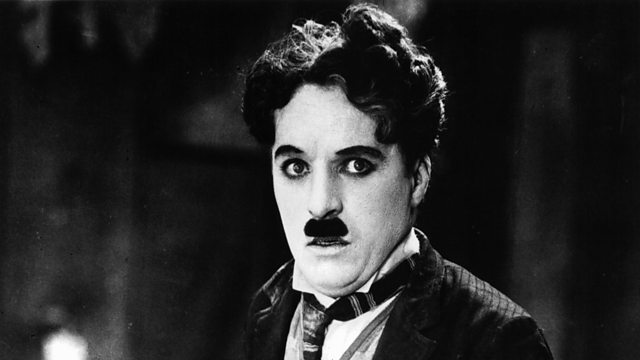 For the summer term, we will be delving into leisure and entertainment during the 20th Century (that's the years from 1900 to 2000). So far we've looked at how movies first began, and explored the life of Black Country legend, Duncan Edwards. Some of the children already knew about Duncan Edwards, but we were all amazed to learn about someone so special who came from Dudley - like us!
The Amazing Americas
For the second half of the Spring term, we have been looking at the geography and landscape of the Americas, including cultural facets such as the Mexican festival of 'Dia de los Muertos'. We are really excited to even be having our very own St Mark's Day of the Dead experience on the last day of term! And yes, we've already asked Mr Mason if we can wear face paints and he said yes! Just as long as we decorate our face like a painted calavera (that means a symbol of a skull). We can't wait for our Day of the Dead celebrations!
The Mayans
This half-term we've started exploring what the Maya civilisation was all about. Where in the world, the Mayan people came from, their life-style and traditions and what amazing things they gave the world; like chocolate!
We're focusing more on the history of Central America this half-term and next half-term we'll be looking more at the geography of the countires across Central America.
Marvellous Maps
In the Autumn two half-term, our topic work was all about geography. And more specifically: maps, atlases, compasses and countries.
Mr Mason says that we'll be learning about how to use an atlas. How to use grid coordinates to find places on a map. What 'legends' are on maps, the 8 compass points, what latitude and longitude is, and much more! He's pointed us in the direction of this useful website, if we want to stretch our geography knowledge! One boy in our class is even better than Mr Mason at knowing where countries are!
https://online.seterra.com/en/vgp/3069
Ancient Greece
In the Autumn One half-term our topic was all about history. And more specifically: Ancient Greece life, mythology and military!
We learnt about so many Ancient Greek myths, like the story of Oedipus who travelled into the Underworld to rescue his recently deceased beloved, Eurydice and bring her back. Or about the story of Icarus and Daedalus who escaped from the tower of King Minos of Crete, for only Icarus to foolishly fly too close to the sun, and perish!
Our Class: Nightingale 5/6
Our class is a mix of Year 5 and Year 6 children. We can be found opposite Class Dickens, which is a Year 6 class. Our class teacher is Mr Mason (who is new to the school and started in September) and our teaching assistant is Mrs Salmon (who is also new to the school).
Most tables have 4 pupils but one or two tables sometimes have 2 or 3 pupils.
The pupils in our class often sit in 'home seats'. In this seating plan every table will have an equal number of Year 5 pupils and Year 6 pupils.
For maths, we sit on tables according to our Year group. Year 5 on one side of the room while Year 6 are on the other.
But our seats can change at any time Mr Mason asks us to sit somewhere else!
Our trays are at the front, as you can see in the photo here. Or they are by the windows on the other side of the room.
Based on our 'home seat', our tray is usually near where we sit so we can easily get things or put things away.
As you can see, we do our best to keep the classroom tidy. We always tuck our chairs in when we leave our seats and put our things in a tidy pile if it's to be left on the desk... usually!
We have many displays and Mrs Salmon is in charge of those. She's always putting up useful information and nice pictures.
And, she even puts up copies of our work with a little picture of who did the work so we can show off when we've completed a good piece of work!
Mr Mason puts up useful words and information too on the whiteboard you can see here, at the back of the room.
And, the best thing is, Mr Mason likes to reward us when we've been good as a class. He gives us 'Class Points' and when we get a certain amount he will do something that's pretty cool.
He might play football with us at lunch, he might bring in and show off his guitar skills or let us play an awesome times tables game!
But... he does take points away if we come into the room too noisily or something!
Here you can see our class bookshelf, we have the top shelf for fiction books, the bottom shelf for non-fiction and we even have a few copies of the bible.
Mr Mason let's us keep one book at a time in our tray though from this shelf which he calls our 'quiet reading book'.
We get to read this straight away coming in from lunch or if we've completed absolutely all our work and extension work!
And finally, feast your eyes on this! This is the lovely view we have of the garden area that's between our class and the hall.
We're usually too busy to be daydreaming and staring out the window but it's nice to see such a pretty space every now and then!
And that concludes the tour of our wonderful classroom! If you've not seen it yet, come and see for yourself during parents evening!
Lessons and Homework Diary
Our lessons are split into morning lessons and afternoon lessons.
In the morning (before lunchtime) we have
our reading, writing, grammar and maths lessons.
Mr Mason usually likes us to have maths before break, and then our literacy sessions after break. We learn about various different grammar, writing and reading skills. Mr Mason uses a pink highlighter to give us a clue where to look for to make corrections to our work. And a yellow highlighter for sentences that need re-thinking.
We sit in our 'maths seats' for maths lessons because Year 5 and Year 6 are taught about different things according to the curriculum.
Most the time though they are similar. We've got these fancy Power Maths books this year too and we do a lot of work in there. It's quite fun actually. And we get to mark our own answers when we've finished!
This is a picture of our Homework Diary.
This book is really handy, Mr Mason makes sure we have it in school every day and we write in it (almost) every day.
Usually we jot down any homework we have or make notes about important letters, messages for parents, etc.
Oh! And parents need to sign this each week to say they've seen it.
There's loads of 'good-to-know' stuff in here too. And it'll help us get in the habit of using a diary for when we're at secondary school!
Class Awards
Attendance Award
Each week, during Friday achievement assembly, a class from the upper school and a class from the lower school is awarded a certificate and the honour to look after the attendance bear, for having the best attendance. Mr Mason says he is really proud of us when we win this award and rewards us with class points! He's asked us to keep a record of how many times we've won this award.
So far we have won... 15!
Best Attendance Winners:
Autumn 1 Week 4 (28.09.18) with 98%
Autumn 1 Week 7 (19.10.18) with 99.17%
Autumn 1 Week 8 (26.10.18) with 98.75%
Autumn 2 Week 1 (09.11.18) with 97.92%
Spring 1 Week 2 (18.01.19) with 96.2%
Spring 1 Week 4 (01.02.19) with 98.8%
Spring 1 Week 5 (08.02.19) with 99%
Spring 2 Week 2 (08.03.19) with 98%
Spring 2 Week 4 (22.03.19) with 100%
Spring 2 Week 6 (05.04.19) with 97.4%
Summer 1 Week 3 (17.05.19) with 97%
Summer 1 Week 4 (24.05.19) with 96%
Summer 2 Week 4 (28.06.19) with 98.7%
Summer 2 Week 5 (05.07.19) with 98.2%
Summer 2 Week 6 (12.07.19) with 96.5%

"Well done, Nightingale! We've absolutley smashed the attendence this year!" ~Mr Mason
Golden Book Award
Also, during the weekly achievement assembly, one class in lower school and one class in upper school is awarded with the Golden Book Medal. This is awarded to the class which has seen the most 'Gold Book Awards' being given to its pupils. Golden Book Awards are given out for various reasons, if we do brilliant work, have excellent ideas, put in fantastic effort, etc. Mr Mason says that these are very impressive as he doesn't like to give them out 'willy-nilly' (whatever that means)!
So far we have won... 3
Most Golden Book Award Winners:
Autumn 1 Week 6 (12.10.18)
Autumn 1 Week 8 (26.10.18)
Summer 2 Week 2 (14.06.19) 

"Yes! We got one more before the end of the year" ~Mr Mason
A Note From Mr Mason
"What a year! My first year at St Mark's has been one I'll never forget! The children I've been lucky enough to get to know this year have been nothing short of amazing. I am going to miss them. Thank you parents and carers for all your support this year, I have been welcomed into this school and I feel like I've been here for years already! I've learnt a lot about my professional and my personal development. Everyday I've strived to get a little bit better and my children have made me proud doing the same. I wish them all the best of luck for the future!"