Welcome to Year 1 - Badgers!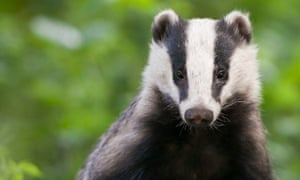 The staff who work in Badgers class are:
                          Mrs Groucutt                          
 Mrs Keasey
    We have 20 children in Badgers class.
 P.E Days: P.E is on Friday this term
Thank you for providing your child with a P.E kit.
Homework: 
                    Reading Books can be changed as soon as your child has read them.
                    Please initial or write a comment in their reading diary so we know they
                    have read the book.
Home Learning Challenges
English

 

Draw and describe a poppy linked to Remembrance Sunday.

D & T

 

Design and make a superhero cape. Include your design plan.

Geography & History

 

Find out what the local area of Pensnett used to be like in the past.

With the help of an adult record what you have found out through drawings, writing or photographs.

Art

 

Create something using the method of weaving.

 

 

 

Maths

 

Practise and record number bonds to 10.

 

Example:

1+9=10        6+4=10

2+8=10      

 

 

Please read daily with your child and record in the reading diary that you have shared a story.

 

Thank you
Children will receive a gold, silver or bronze certificate for each piece of home learning completed. When deciding the level of the award that each child will receive staff will look for effort, presentation and the independence demonstrated by each child.
Autumn 2 2016
Monday 14th November
Today we went to visit the war memorial.
Reverend Sue met us there and we placed the school wreath on the steps.
Afterwards, we went down to church to look at the poppy box and lanterns.
We use the outdoor learning area for lots of activities.