Welcome to Year 1 - Badgers
2017 - 2018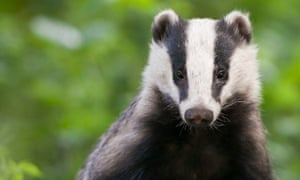 The staff who work in Badgers class are:
                           Mrs Groucutt                          
 Mrs Keasey
    We have 23 children in Badgers class.
Phonics
Your child will come home with a card folder in their book bag. Every day (except Friday) there will be a sheet with the words and sentences they have learnt in phonics. Please support them to read and spell all the words at home. For the first week, we will also include the lesson plan so you can see how we introduce the sounds, words and sentences.
We will no longer send spellings home separately.
If you need any help, please come and ask.
                                                    P.E is every Wednesday.
Please make sure your child has a P.E kit in school and that any jewellery is removed or covered.
Reading books
Please read with child as often as possible. They have a reading diary which you need to sign when you have read together. Every time you sign their book, your child will have a sticker to wear, a sticker on their chart and a golden book entry. Your child can change their book every day as long as you have signed their diary. Please also let me know, through the diary, if they have read other books from home or the library.
Please encourage your child to log on to RM unify.
How to login:
Search for RM Unify login through a search engine such as Yahoo! Or Google. Or type in https://rmunify.com/
 

Type in their user name and password. If you have lost this, please ask and we will give you another copy.
 
You will then be taken to our RM Unify home page where your child will be familiar with the different apps which they use at school.
You can also access Phonics Play, another app we use at school:
Again if your child can't remember the user name and password please ask.
Learning to use RM Easimaths
We have written our own stories about the Arctic.
We hope you enjoy reading them.
The Animal Lady came to visit us on Friday 2nd February. We had a lovely lesson and learnt all about the animals she brought for us to handle.
We have been learning about traditional tales in English. The story we read was Jack and the Beanstalk. We read lots of different versions of the story. The Giant left his harp in the classroom for us to play one day. We really enjoyed playing music on it.
We have been learning to follow instructions using the bee bots, craft activities and books.
It is really important to read the instructions carefully!
17th May - The BBQ to celebrate Prince Harry and Meghan's wedding. Thank you to Mrs Round and her team for a brilliant lunch!
This term we have learnt the art of tie dye.
We linked this to our story focus 'Aliens Love Underpants'
The children really enjoyed deciding how to fold their pants and added elastic bands or marbles to the material.
We had a pants party at the end of the topic and  we all wore our pants!
Tie Dye
Bing Bunny

Have fun making a colourful picture with Bing and Flop.
Phonics Play

This is a great website to support the phonics work we teach daily. There are lots of fun games to help your child learn the sounds and key words.